As you know, a new reactions system was added to replace post ratings when the forum was upgrade. This system changed out some of the old ratings for new ones, though mostly kept the setup intact none the less.
However, as it turns out, there's one interesting feature it has that post ratings didn't:
Namely, a method of adding new ratings. Yep, as this shows, we can add new ratings and decide whether they're positive or negative, as well as edit the existing ones from the admin panel: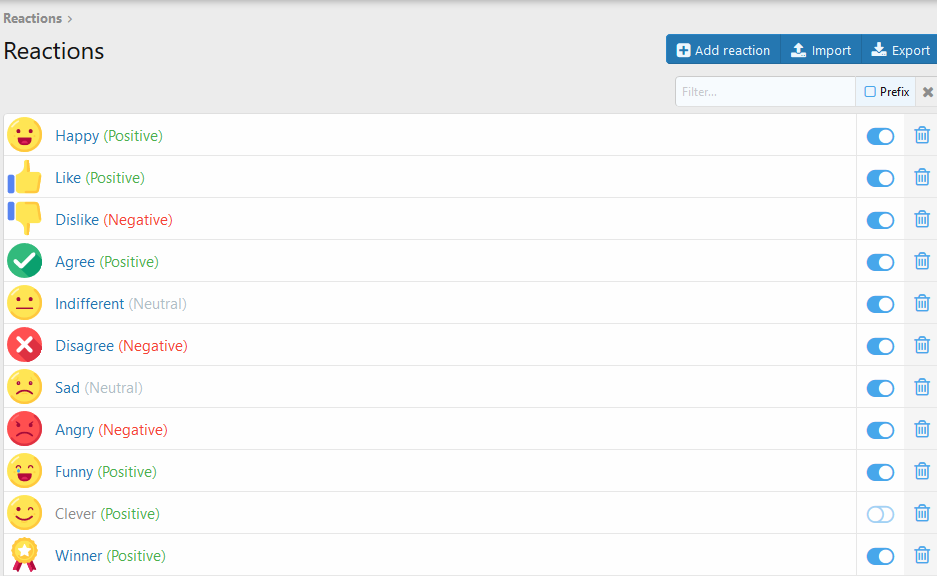 And based on that (plus
@Crescent-Moon Villager
's feedback in the other topic), that got me thinking:
Should we add some new ratings, as well as replace the existing ones with Wario themed counterparts?
Because it's really easy to do so, and it'd make things look more interesting than with the Facebook style ones present now. We'd just need the images in SVG format, and we'd be set.
So yeah, thoughts on the idea? And who would be willing to create some new reaction images to match the forum style?