Master of Fire & Ice & Wario Land 3: Master Quest!

Points

0
Coins

52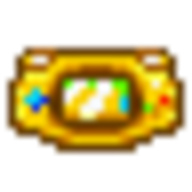 Me too!
In order to qualify for the prize, you have to complete the game with fewer deaths than the updated number I will eventually post!
Also, some notable changes in the upcoming update are that some treasures were re-located to increase the duration of the main campaign, with the... You know what, even though I don't like revealing big changes to my rom hack, I will tell you the treasure changes you can expect in the new release!
Old treasure ---> New Treasure
E3 Green: Powder ---> Gold Statue (Originally E6 Blue)
N6 Blue: Gong ---> Pickaxe (Originally S6 Blue)
S6 Blue: Pickaxe ---> Powder (Originally E3 Green)
E6 Blue: Gold Statue ---> Gong (Originally N6 Blue)
Basically, the "Extra" treasure quest starting after W4 A Town in Chaos' green treasure is now required to finish the game!
The new level order for the last treasures is: N6 Blue (Pickaxe) > E6 Blue (Gong) > S6 Blue (Powder) > N1 Blue (Music Box 5) > N0 Boss (Rudy)
S6 Above the Clouds' blue treasure is now the penultimate treasure before the last music box! (Due to the insane difficulty of the level!)
Last edited: