You'd better duck, too.

Good morning, ladies and germs. And how are we this evening?
I've got a nasty little problem regarding an old Wario website, and I'm wondering if anyone here can help an old archivist.
For years I've been preserving old articles, promotional material, websites, regarding books, films, games... However, there's one rotten little website that's always thumbed its nose at me; the official American and European websites of Wario World.
Now, the AMERICAN version of this website contained an exclusive downloadable screensaver, but sadly the site has not worked for me in over a decade, so I cannot get my grubby clutches on that screensaver, nor can I record the site with my Camtasia screen recorder for preservation.
As for the European version of the site...
Apart from the lack of downloadable screensaver and different government rating systems it was pretty much identical.
Until sometime last year, the European version was still up and working, however Nintendo has since seen to that, and now you're 'treated' to this...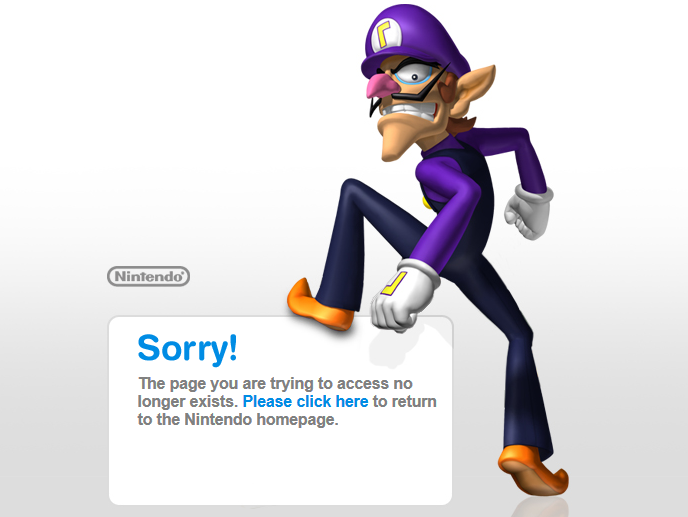 Fortunately for us, a fellow Aussie archivist was good enough to unlock the European version and get it working again, however there is a hitch...
I simply cannot get the actual website to load for the life of me. I just can't get past that freaking "Loading Backgrounds" message, and it's driving me ding-dong bonkers.
This
is what I'm talking about...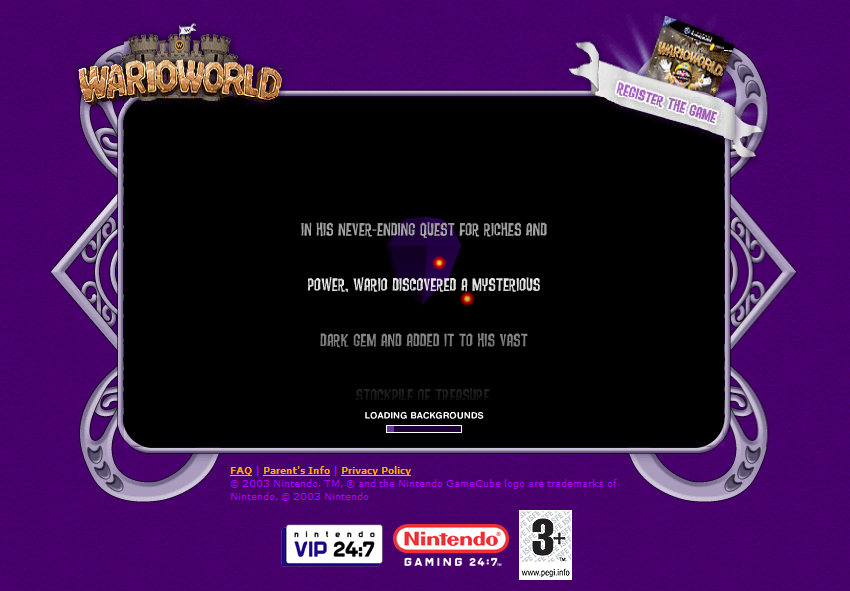 If ANYONE here can help with either of these it would be
immensely
appreciated. I take my archiving very seriously and these two have stumped me for the longest time...
American version
Wario World
European version
Wario World
Cheers!
Last edited: