Sure, the
h
o
m
e
p
a
g
e
is completely swathed in yellow, but what about

everywhere else

? My profile page feels cold
without that little bit o' yellow in my life that the

Gi

ve

n R

ea

ct

io

ns

panel provided ;
__
;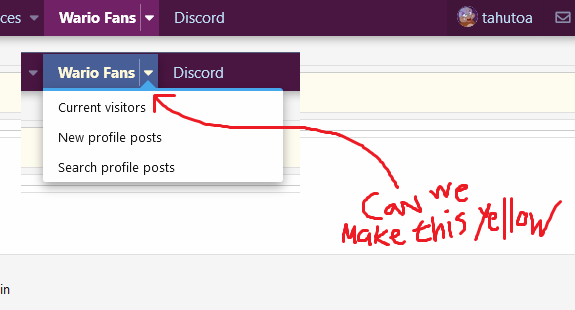 Just, like, a nice sort of yellow that blends well, a little bit faded, a little bit pastel, just a shade that meshes. The blue up in the HUD for unselected tabs, the "attach files", "save/preview" all of that, that should stay, we just need yellow for highlighted shit in the HUD and a bit more heavily on the profile pages, like how they were colored before this last update, with the pastel yellows and oranges, so that we have a proper balance of the Holy Trinity of Wario colors again.
Granted, this isn't too big an issue, but they're called
cool
colors and
warm
colors for a reason. Nowhere feels as cozy as the title page anymore.
We're severely lacking in THE
WAA
COLOR in many places on the
WAA
FORUM
Last edited: