Some of you might already know that i'm a big fan of the character Toad, from the Super Mario series.
As with every species representand in this series his appearences are sometimes hard to proof on wheter or not they are really meant to be him or just a generic nameless red Toad, thought it can be usually agreed and accepted that a singled out red Toad is usually meant to be him.
That's all fine and good thought Super Mario 3D World threw the idendity of one particular incernation of the character into question: Captain Toad.
Because not did he make an appearence there, but there was also a blue Toad who was not only called "Toad" (a distinction that the generic playable Toads from the New series didn't have) but was also reffered to as "Mario's lifelong buddy" in one of his bios.
I figured that I could share my thought's on the subject here, since the folks at Mario Wiki seem to be rather sick of it and maybe someone here would be interested.
I firmly believe that the Captain was always meant to be the main Toad from Mario 2,Wario's Woods,etc and here is why:
1.They have the same personality.
Both are cowardly but still trying characters with a very childlike playfull cheeriness, it would find it rather curious to have two red Toad's who are basically the same.
2.The Galaxy games always use the main Toad whe mentioning him in other materials.
The Prima guide reffers to him as Toad and the only Toad artworks to come from those
Games depict him as the main one: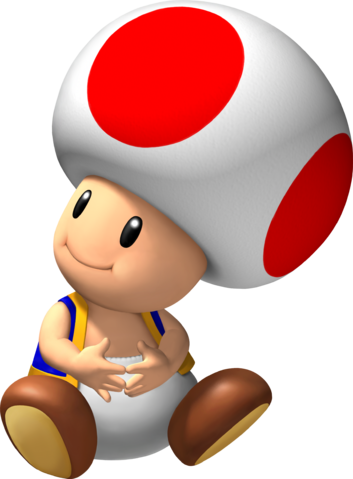 3.Toadette in Treasure Tracker
They interact pretty much the same as in any other game and the first Galaxy even shows them together on the intro:

4. 3D World has some evidence that suggests my theory.
It has become common believe that Toad was recolored blue as a reference to the original nes version of Mario 2, but there are a few things that speak against it:
1.Peach was initially not meant to be playable:
http://mynintendonews.com/2013/06/12/peach-wasnt-originally-planned-as-a-playable-character-in-super-mario-3d-world/
making the Mario 2 paralels a complete accident.
2. Look at CT's icon from the 3D World's reveal trailer: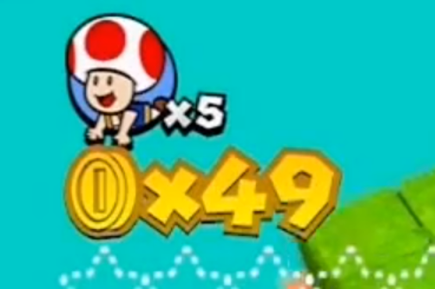 Interesting ain't it?
Couple that with the interview above and things start to look a lot different.
3.One interview pretty much stated that the character Captain Toad had his debut in Galaxy, but Buddychrist from this Mario Wiki talk page brings up some very interesting points:
http://www.mariowiki.com/Talk:Captain_Toad
The only puzzling thing about this is the blue Toad's bio but I think that this is a case were it really causes more confusion than clarity.
What's your take on this (assuming you care in the first place) ?
Last edited: