Well, that's what this Nintendo poll seems to be suggesting anyway. Either through hacking or sheer fanboyism, Waluigi has somehow got about a thousand times more votes than every other Nintendo character featured, including Mario, Link and our boy Wario:
Who would you want to give a Valentine to?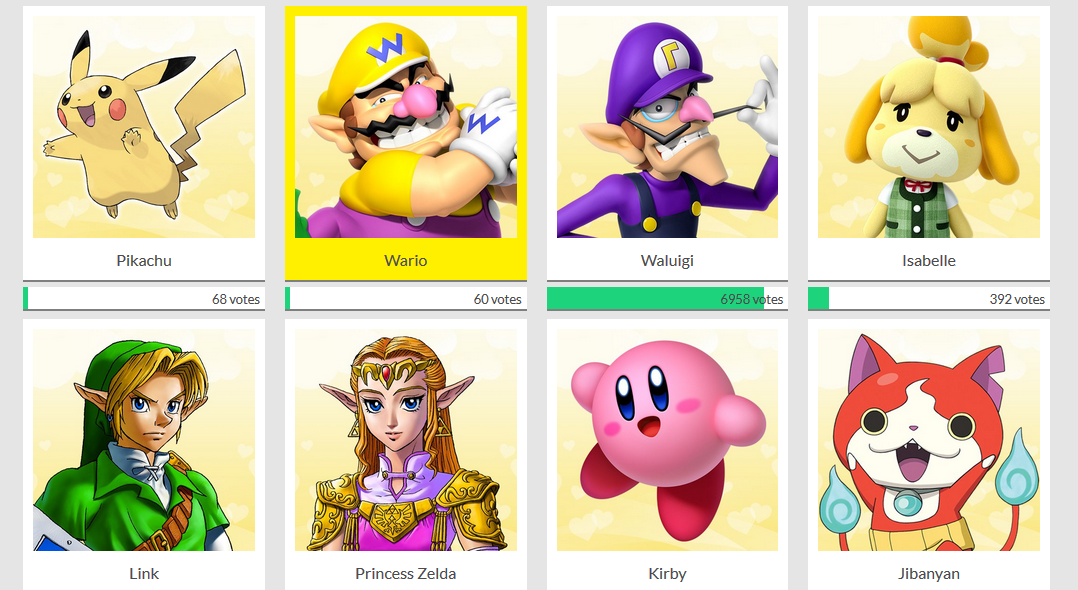 Is Waluigi really that handsome?