Hey you! Follow the sound of my voice!
And try to not trip over anything.
FFFFUCK
all that talk about "going into Display under Advanced Power Options"; that shit ain't correct anymore, son!
All these punk sluts out there not updating their "Turn Off Another Shitty Windows Feature" articles from 8 months ago, leaving idiots like me to figure it out

If you're like me, chances are you too are sick of seeing that same outdated method being listed, and you were starting to despair: how were you supposed to get anything done in FL6 now when we can't see?! That dark background's causin' the whole screen to get cast into darkness!
Luckily, there actually
is
an answer, and if you ask me, seems a lot more permanent than changing your power plan settings, which if you ask me feels like it'd be about as permanent as your Desktop Icon arrangement;

My mother has started working as an apprentice to her school building's IT guy so she can maintain a decent hold on their currently godawful system,
and as a byproduct of that, somewhere along the line she found out where to actually go to solve this shitsucker for people like me
whose laptops
are up-to-date, unlike some certain articles that were invented to help turn off shitty default features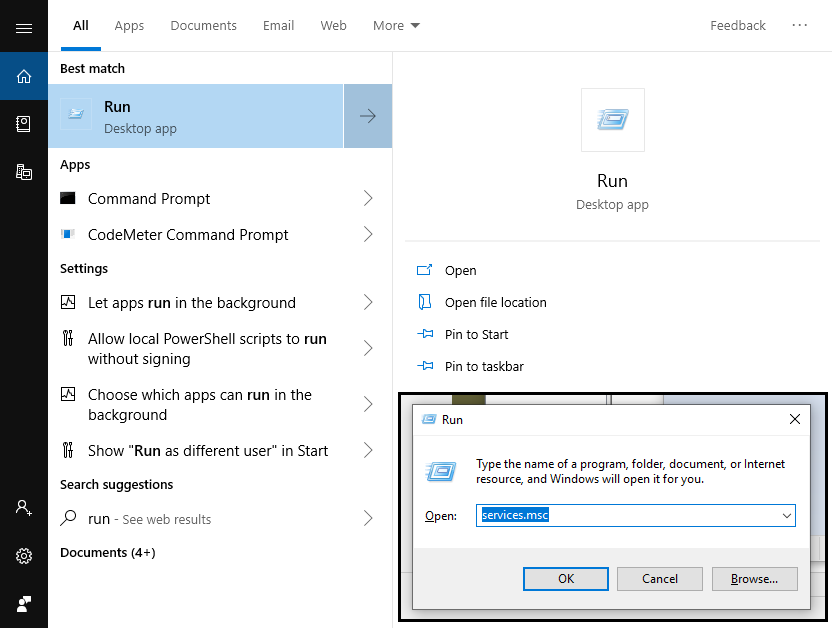 Open up the
Run
program from your start menu or whatever. Then type in "
services.msc
" & hit enter.
Navigate down to where it says "
Sensor Monitoring Service
" and
turn that bitch off
.
Oh, and don't believe what it says about it affecting other systems, you and I both know that,
for most people
, it's just a fuckin'
snake
trying to bargain for its life. It's a goddamn
LIE
.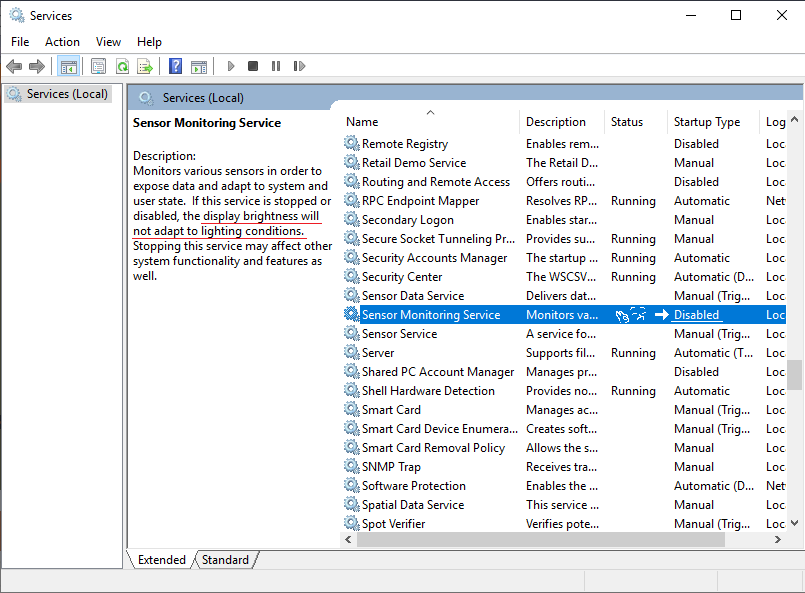 damn nigga, look at that!

Looks like a bright future ahead! Maybe now you can actually read what I've written here!

As far as I know this is the only place where this solution's been made public,
so be sure to share this
to your FB,
or whatever
:
someone using Windows 10 might see it.
especially since
this
solution feels like it'll stand the test of time-- or better than the last one did at any rate.
(Well, perhaps not FB-- you'll give some old lady a heart attack with this article.)

Thank you for reading!
I hope you can accomplish your work all the easier, now.
And thank you, Mom

PS: just in case the visual aids don't load, by the very nature of Wario Forums, they're

benevolent

ly made available as attachments automatically.
Last edited: