From ones that actually make sense to those that are fucking insanity, gaming theories are pretty much all the rage these days and thanks to the internet, gaming fan theories are everywhere, with everyone liking to add their own fan theories to a franchise.
But now I have a question, what fan made gaming theories do you actually believe in? either because they make so much sense in context
or personal taste
Personally one fan theory I believe in is the Shiver Star=Earth fan theory.
where basically the fifth star in Kirby 64: the Crystal Shards, Shiver Star is actually a future Earth frozen over due to nuclear war/climate change/whatever.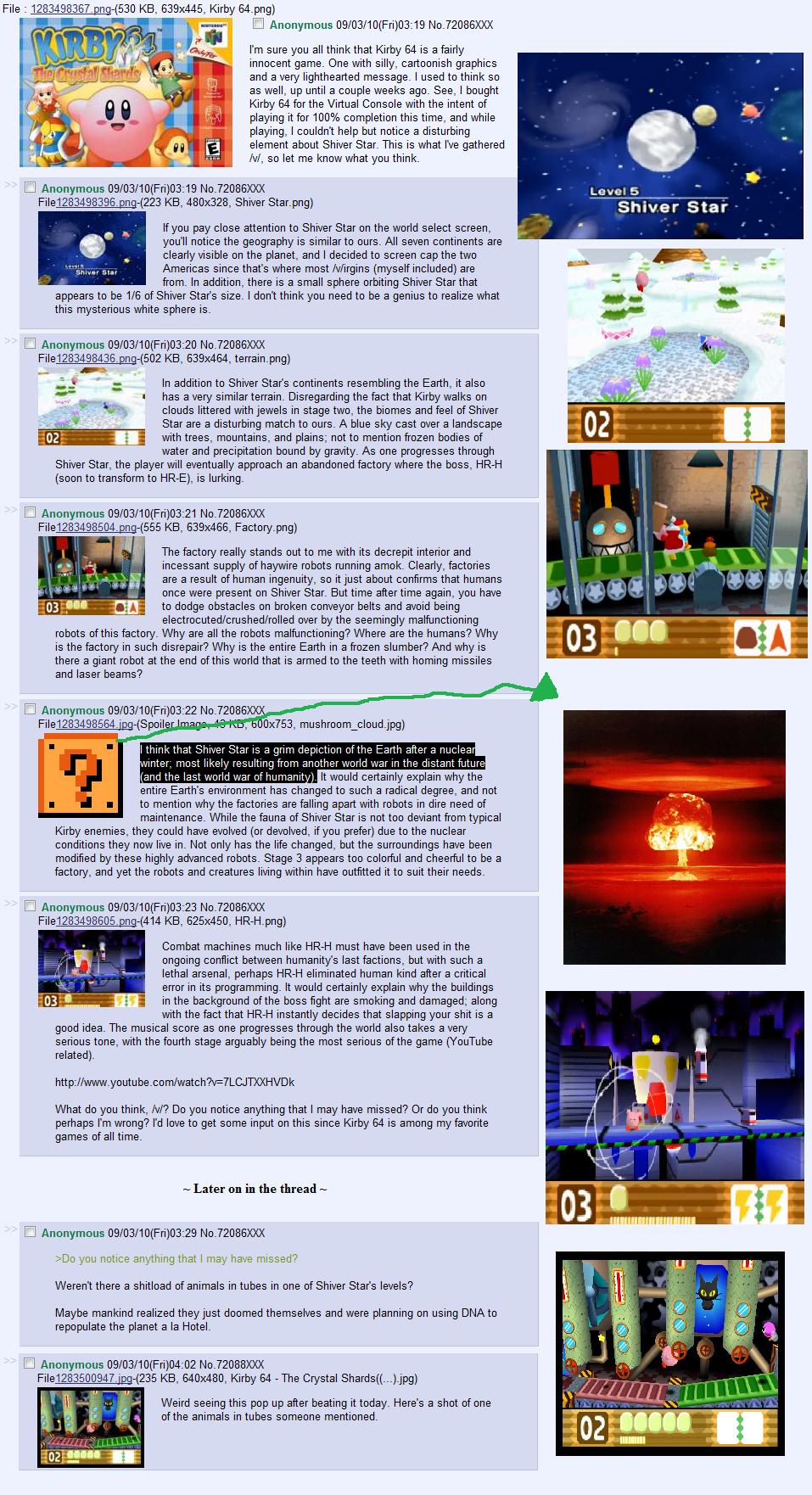 It just makes a lot of sense in context and the evidence for it is very solid.
Last edited: