Before I fix his moveset first i'll explain why Wario acts like this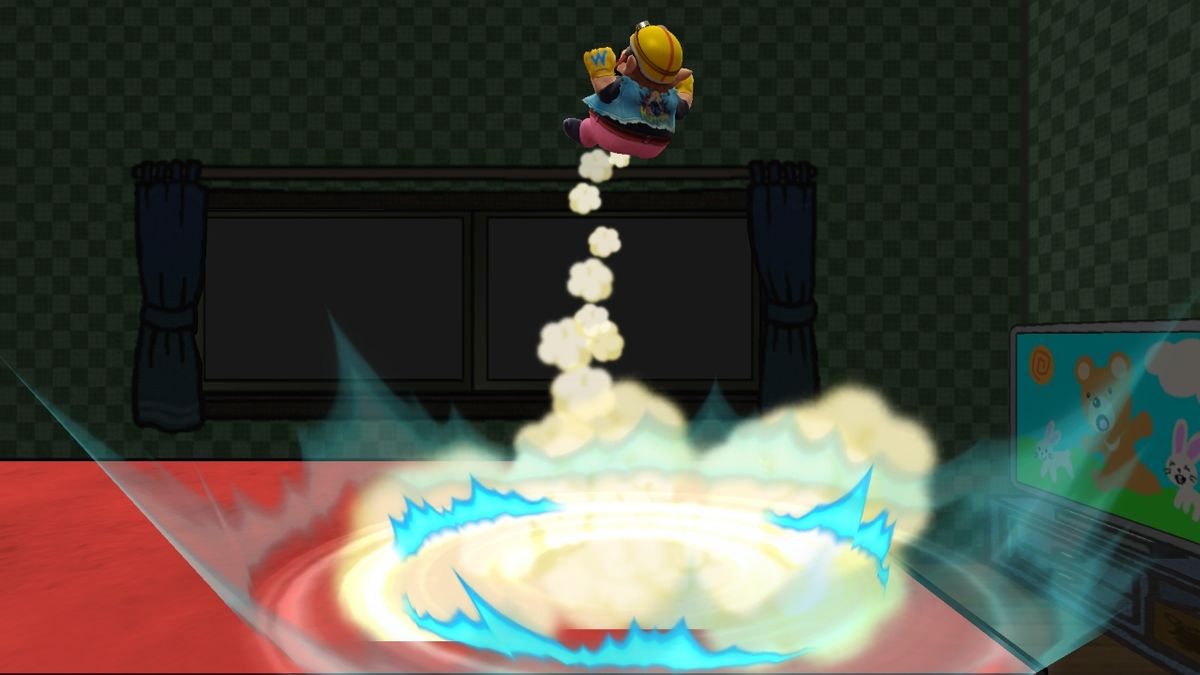 And not like this
The reason is how Wario is depicted in Japan and how Wario is depicted in the rest of the world.
Anyways trying to fix wario in smash bros.
i'll start with costumes
(btw the reason the overalls skins are pixel art because i couldn't find any pictures of overwahs in the warioware gold artsyle)
Wario's overalls and biker outfit should be swapped
anyways here are costumes and their respective references

Based Off of his classic design

Based off of warioware design

Based off of Mario's arcade cabinet art for Mario Bros. (Also Known as Cotton Candy Wario)

Based off of attire that real life bikers wear
Based Off of Wario's Appearance in Virtual Boy Wario Land
Based off of Wario's Overalls colors

Based Off of wario's appearance in Wario Land 3 (Complete with orange skin)

Based Off of Zombie Wario From Wario Land II, 3 & 4
Smash Attacks:
Foward Smash: Wario pulls out his dragon pot helmet and shoots a fireball, similar to Mega Man's foward smash.
Up Smash: Same as the one in 4 and ultimate just add the viking bull helmet
Down Smash: Wario crouches down with the jet bunny helmet. Then jet fuel comes out of the exaust pipe burning anyone in the way.
The only aerial change I would like is for back air to spike.
Throws:
Forward Throw should be where Wario throws the opponent up into the air and throws a big punch
Up Throw should be the pile driver from Wario World
Down throw should have a more powerful animation
Special Moves:
Neutral Special: Wario places down a bomb where after a few seconds will explode into a cross shape (Like Bomberman)
If an opponent walks into the bomb a regular and more powerfull explosion will happen
Cross Explosion: 15.1%
On Contact Explosion: 22.8%
Side Special: Faster But Kills Slightly Later
Up Special: A Tiny Inch More Vertical Height
Down Special: I like how the waft functions, a big powerful attack but takes time to charge. Pretty simple actually, just change the animation. Make it look like his earthshake punch from shake it. Instead of fart shit make it an explosion. Though this will come at the cost of not being able to eat to make it charge quicker. Make it take 1:30 instead of 1:50
Last edited: