GameInformer tested out Google's auto suggest for other characters here:
http://www.gameinformer.com/b/featu...e-google-inquiry-results.aspx?PostPageIndex=2
But Wario wasn't included. So let's see what people think about some of the others...
First off, Wario himself: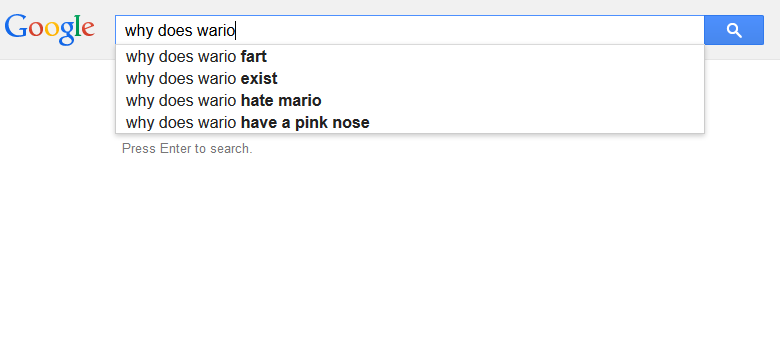 Firstly, for the idiots who actually asked the second, please grow up a bit. For the others? He farts because hey, Smash Bros thinks its 'funny'. He hates Mario because he was bullied by Mario as a child. And god knows why he has a pink nose. Probably a bad diet.
No results for Captain Syrup, Princess Shokora or others though. And there are so many people called Mona or Ashley that trying to search those would be mostly irrelevant.