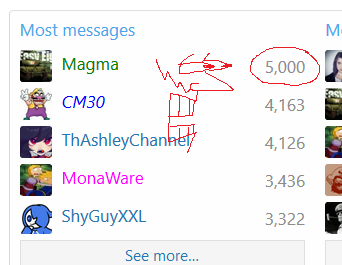 woah
, dude! I'm glad I happened to stumble upon this momentous occasion!
(After all, he could be posting his 5001st message right now.)
Now I can see why Robin said we'd probably be friends, and to be honest, I'll be damned if this didn't for some reason
make me think that much more highly of Magma. It's really weird, but I feel a little bit more respect for him, now.
Perhaps a bond of sorts
can
form, perhaps this Toa of Fire
will
regain the coloration in his Hau Nuva yet. Only time will tell....
Not sure who Tahnok-Kal is in this extended metaphor-- possibly that Nascar racer--
but whatever!